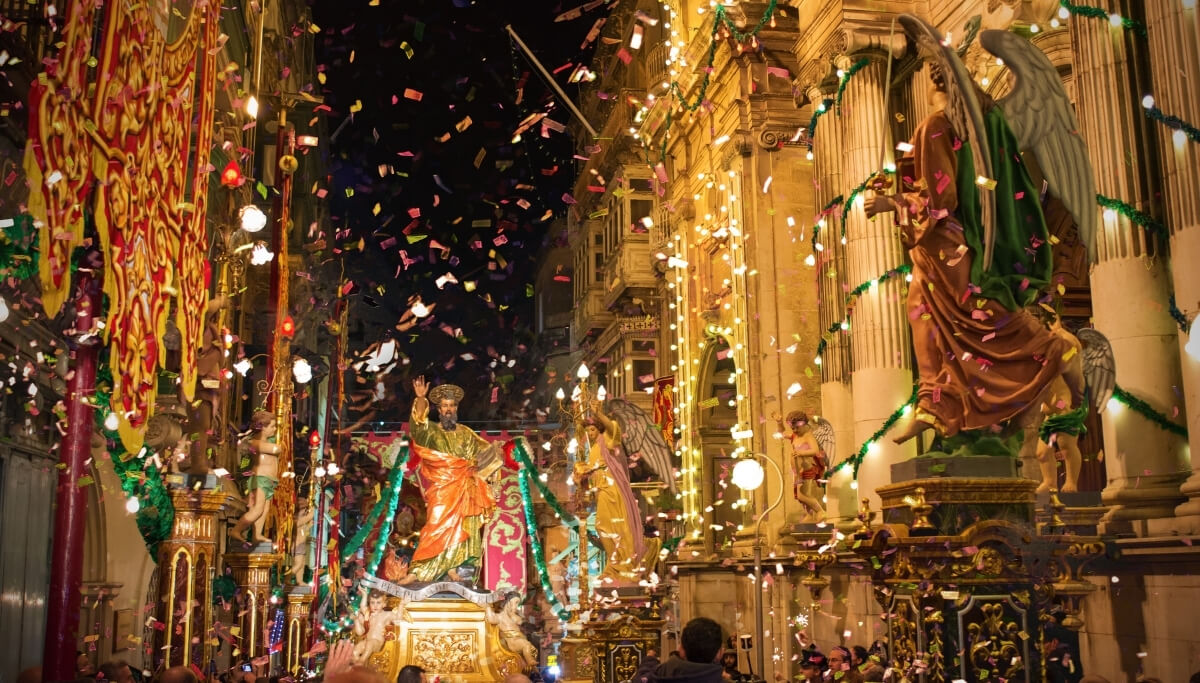 Malta is not just a land of sunlight and sea; it boasts a rich tapestry of cultures and traditions. The colonial powers that had come to Malta in the past left traces of their identities, which led to the evolution of a bonafide cosmopolitan culture in Malta. As a result, the Maltese people and culture are among the most diverse you'll ever encounter.
Malta, Gozo, Comino, Cominotto, and Fifla, as well as some small limestone outcroppings scattered across the Mediterranean, make up the Maltese archipelago. Other than the farming community in Comino, more than 90 per cent of the population lives on Malta, the largest island in the archipelago, and the rest on Gozo. People identify themselves as Maltese, but Gozo residents also call themselves Gozitans.
Maltese is the native tongue here, which has Hebrew, Arabic, Hausa, and Berber influences. The language bears a strong resemblance with the Arabian dialect in Libya and Tunisia. You would also find a sizable Sicilian presence exploring the Maltese vocabulary. The country used to be a part of the British Empire as recent as 1964. So, the official language in the country is English.
Language is not the only cultural legacy the British have left behind in Malta. The government structure still mimics the British model. The famous Christmas pantomime at the Manoel Theatre would also remind you of home if you are visiting from the UK. The red telephone booths in the streets would also momentarily make you believe that you are in London.
Apart from English and Maltese, Italian is also widely spoken in Malta. The Maltese have a reputation for their cordiality and hospitability. The crime rates are astonishingly low, so you won't feel unsafe roaming the streets late at night. Thanks to the expat-friendly Maltese society and abundance of investment and work opportunities, more and more foreigners are settling in the country every year.
Malta's culture is an integral aspect of the island's life. You will find several events and activities to attend throughout the year, including concerts, theatre, dance performances, art shows, festivals, museums, and much more. The island has a vibrant nightlife scene with a plethora of dining, bar, and nightclub options. Dining, wine bars, and nightclubs are the mainstays of the nightlife scene.
If you enjoy a festive mood, visit Malta during the summer. Almost every day, you will find parties, fests, and firework exhibitions to enjoy.
More than 80% of the Maltese population are ardent followers of Catholicism. Estimations suggest, there are one church in the islands of Comino, Malta, and Gozo for every 1000 people living in the area.